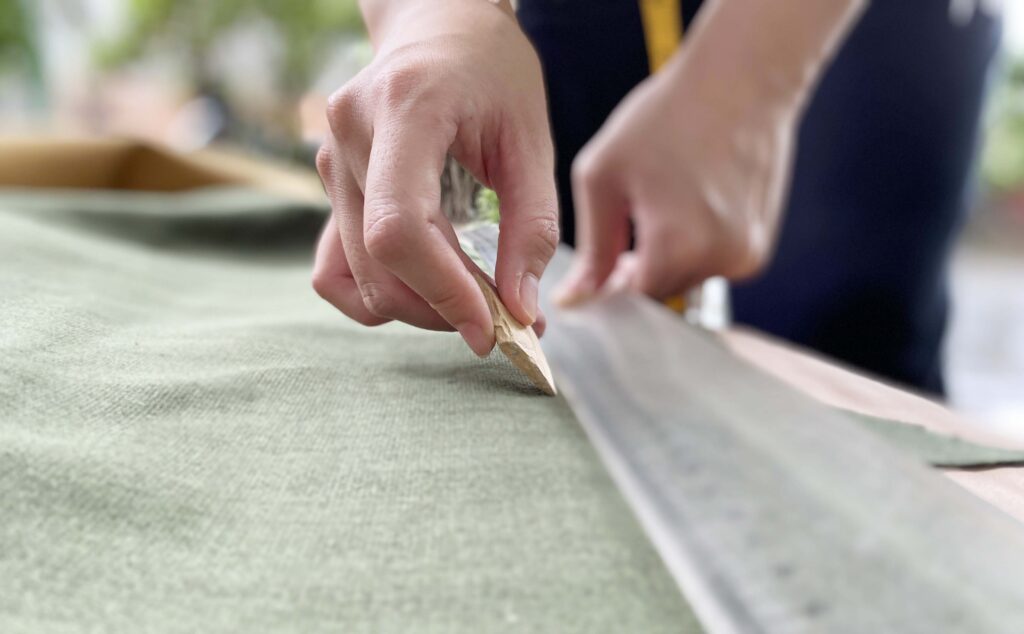 We appreaciate our sewers because they spend a lot of time and effort to create the best standard for La Touche's products. The main sewer at La Touche home who is also the momy of the home has more than 30 years of sewing experience. Just by a glance, she can tell us how the cushion is made and if it is made by good technical skill or not.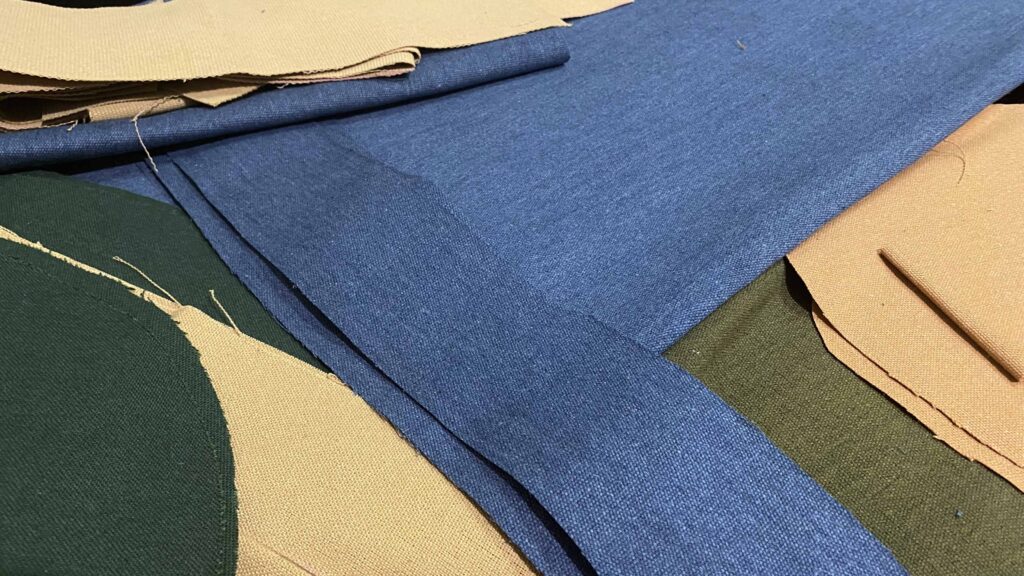 As our standard, each cushion is manually cut and sew carefully. We apply the same cutting and sewing technique to both the main and the sub-layer fabric of the cushion. For example, talking about our Meditation mattress (zabuton) which is designed in a box-up form, when making its cover, the sewers have to make 01 main cover and repeat the same process for the sub-cover. It could be consider as they have to make 02 covers for 01 cushion. The standard of box-up form can support better as the function of a mattress compare to the normal sewing design. On the other hand, the reason that we make the sub cover in the same technique of the main one is to give the best beauty and support for the products' design.
Moreover, if you observe closely, you can find the delicacy in our products that we make the zippers and the threads with the same color of the fabric. Each cushion or bolster has 2-layer of zippers which allow you to remove the cover easily. In addition, with ergonomic handle design, you can carry your cushions conveniently with you on your trips. The product then be hand-crafted in a box carefully with our pride and love before delivering to you.