Kapok Yoga Bolster is the new product to celebrate our 2 year journey.
Since we started La Touche till now, we deeply feel the meaning of the word "Companion" from our family, our friends, partners and beloved customers. Your support as a companion has given us courage to continuously improve and grow ourselves. 
To celebrate this stepping stone, we plant the message of "Companion" into our Kapok Yoga Bolster. If you are practicing yoga, this bolster will accompany your yoga journey as a companion. 
And, because we experienced this courage, belief and diligence coming from all the companions around us, we hope no matter what journey you are planning to take ahead and whatever difficulties are holding you back, you can have courage to move on because you soon will find your positive companions on the way.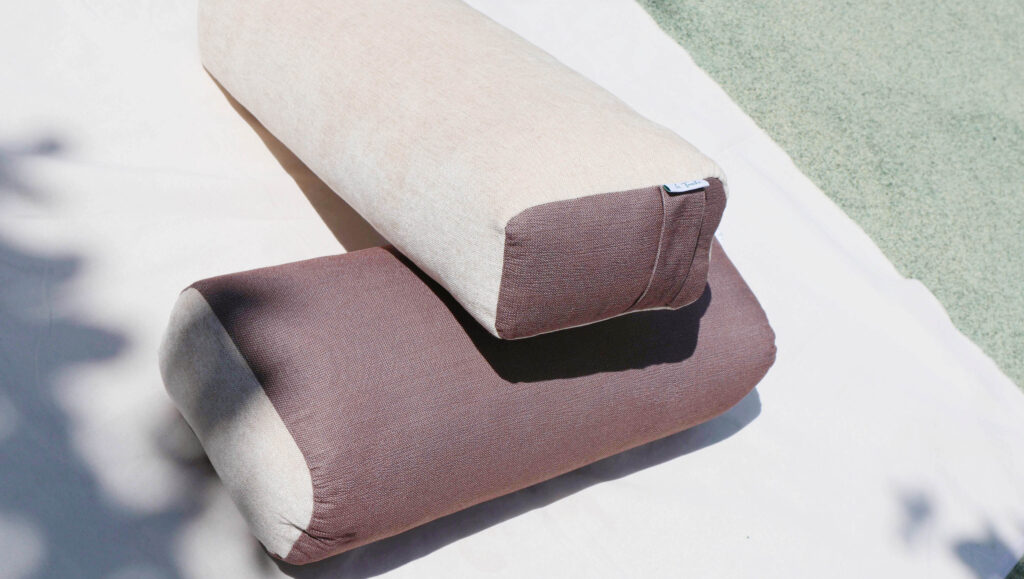 With the rectangular form, the pillow will be structured for non-rolling and be able to safely support the back, abdomen and other yoga flexibility, especially for pregnancy yoga.

 Velvet canvas fabric creates both firm and soft feeling.
We also design the hidden zipper line to ensure the welfare of the pillow.
As a natural and sustainable product, the pillow is made of natural kapok which will contribute its softness and eco-friendliness to our beloved customers.
Be aware of every breath, every emotion that flows in you. Appreciate every breath, every emotion you can feel.