KAPOK BALANCE  –  We find Balance in every Yoga breathing. Inhale – holding on and Exhale – letting go…
Click to view full size of images.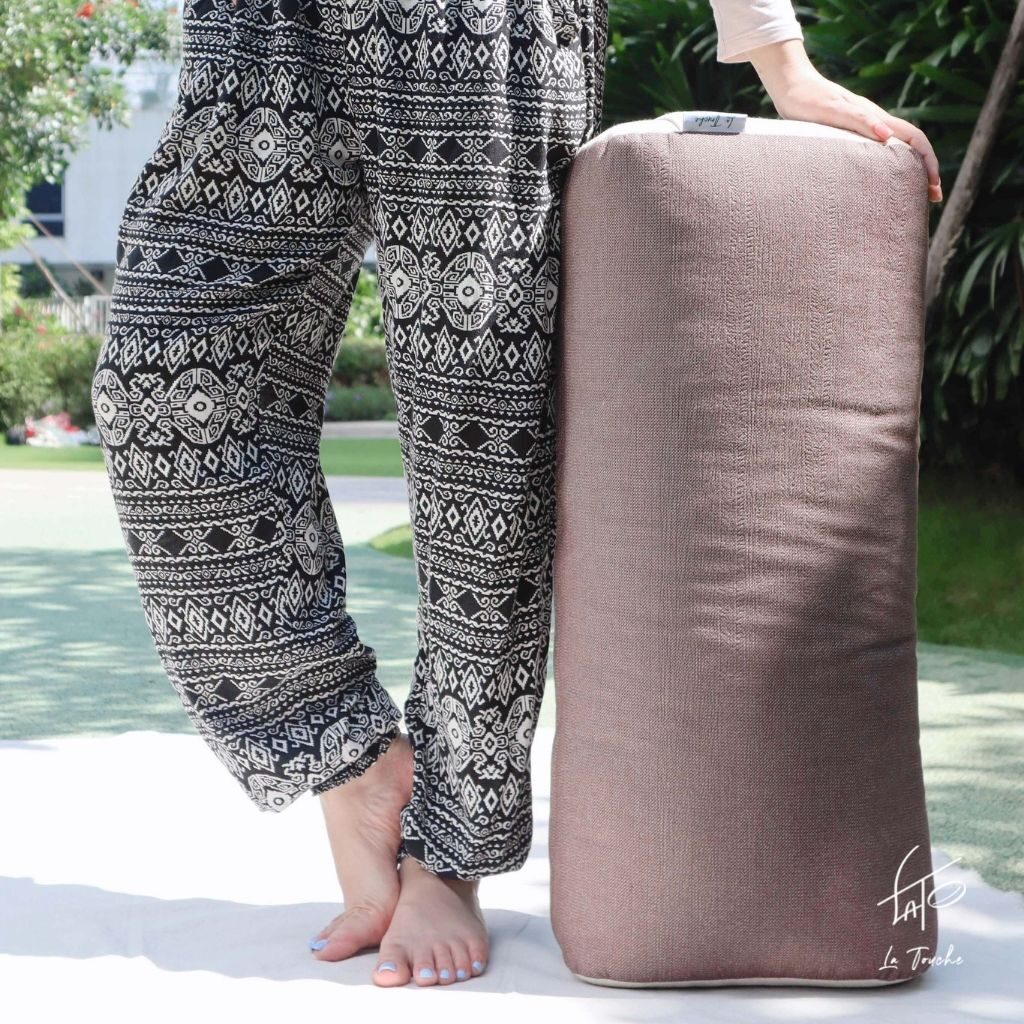 PRODUCT INFORMATION
Product dimension (LxWxH): 65x30x15cm.
Weight : 1.5 kg
Fabric material: Velvet canvas.
Core material: natural kapok.
Keep in dry condition.
Place the inner kapok bag under sunlight to maintain the quality of product.