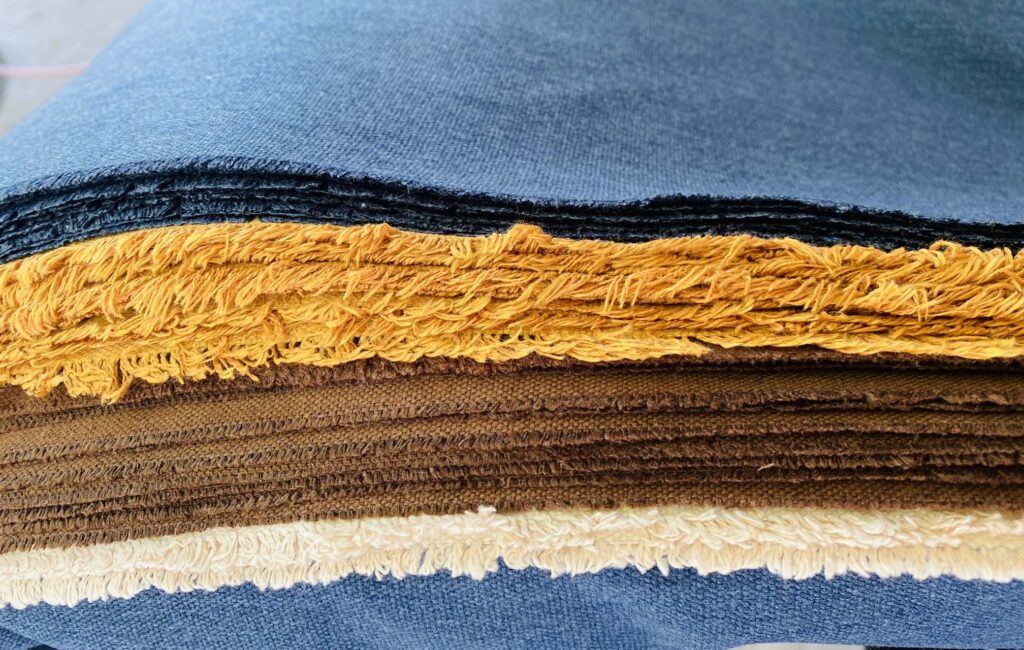 Canvas's beauty comes from its material, characteristic and color. 
Firstly about its material, Canvas is made off hemp fiber, eco-friendly to the environment and biodegradable as well as it is not harmful to users which are all matched to the value of Sustainable development that La Touche team persuits. As we hope to create Products of Vietnam that all the materials made of our products come from Vietnam, we choose Canvas fabric which is made by local fabric manufator.
Secondly, for grean bean (mung bean) meditation cushion, mattress and OMDEE yoga bolster, we select Canvas fabric because these products are functioned to support the activities that interact directly to the ground, in addition, it's required to be carried around but still have to ensure the comfortable feeling and the beauty of the product. That's why canvas is perfect for those requirements. Another reason comes from canvas'structure. It's tight enough to protect green bean hull inside and high durable to acompany you on your trips. 
Last but not least, we are in love with Canvas fabric' colors. With different colors, Canvas fabric brings you different feelings. It could be sweet, balance, strong and comfortable. Instead of choosing fabric with patterns, we prefer plain colors because we find the elegance in the simpleness. You can mix-match with those plain colors, each color mixture creates a new style for the products.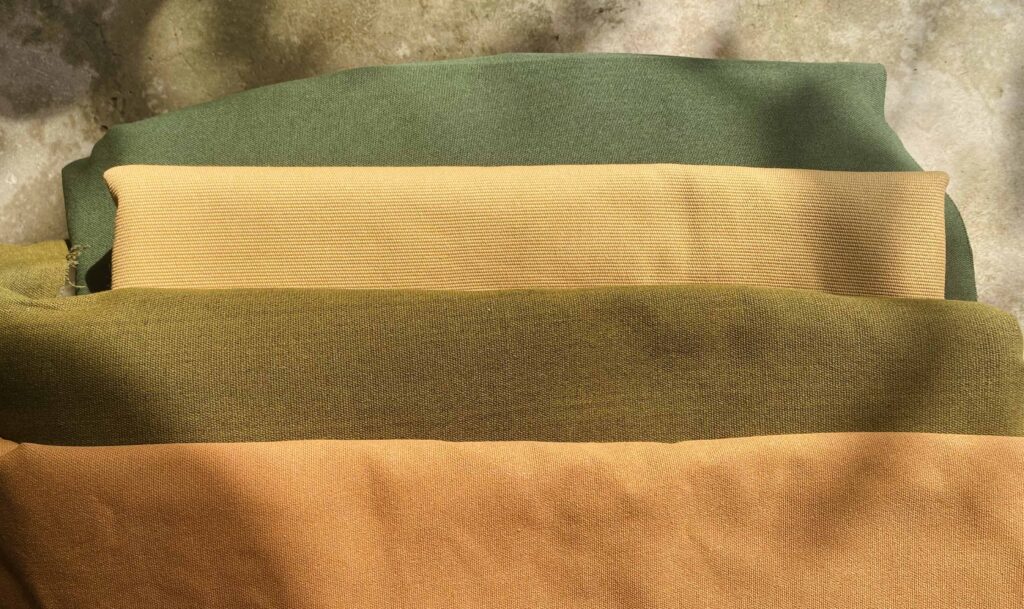 We have some notes for you to maintain canvas fabric: 
To keep the colors, please don't bleach or apply strong washing powder. 
After washing, please dry and avoid direct sunlight. 
After a specific using period, there will be some small fibers appears on fabric surface, this will not affect to the quality of the fabric. Please just remove them by a dust rolling tool.