"It's the Mid-Autumn festival. We light up our lanterns and carry them around the streets…." The song's melody in our hearts resounded. We were going to hold a music night for children in the mountainous area called K'Long K'Lanh – Da Chais, where K'ho ethnic minority resides. Our bus moved on during a night in late September, bringing gifts, cakes, lanterns and our love to people in the highland area on the full moon festival. This charity event was being organized by our friends at Shin.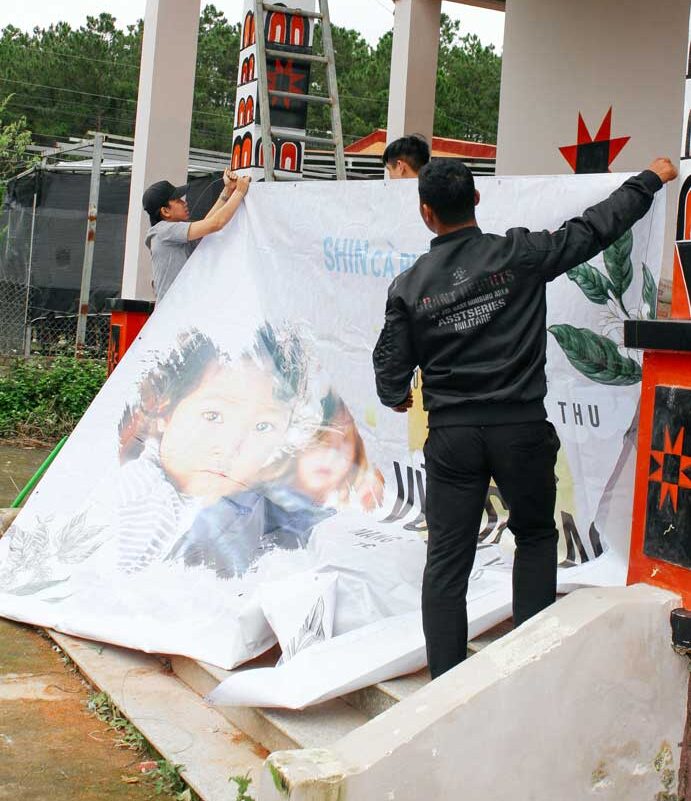 Morning Activities
We arrived on a drizzle morning. The weather in Dalat is sometimes sunny, sometimes rainy, sometimes cold, but it always brings a feeling of comfort, lightness, and chill. Since it is often rainy in this season, we decided to have the music night indoors instead. While a group of us quickly started to prepare for the music night, another team went to a high hill for planting trees in the hope that one day this green coffee hill will be decorated with a row of beautiful pink cherry blossoms.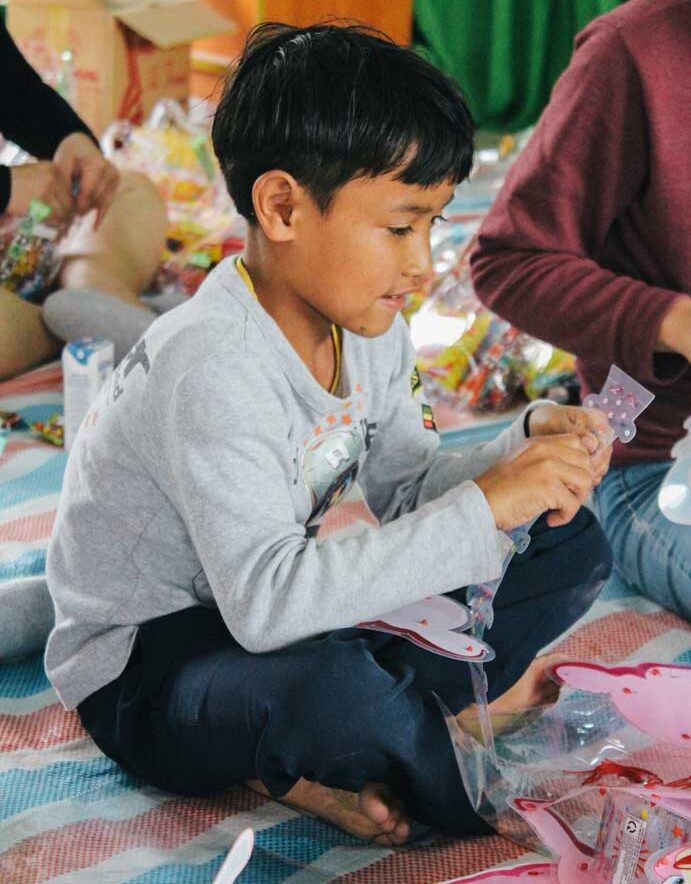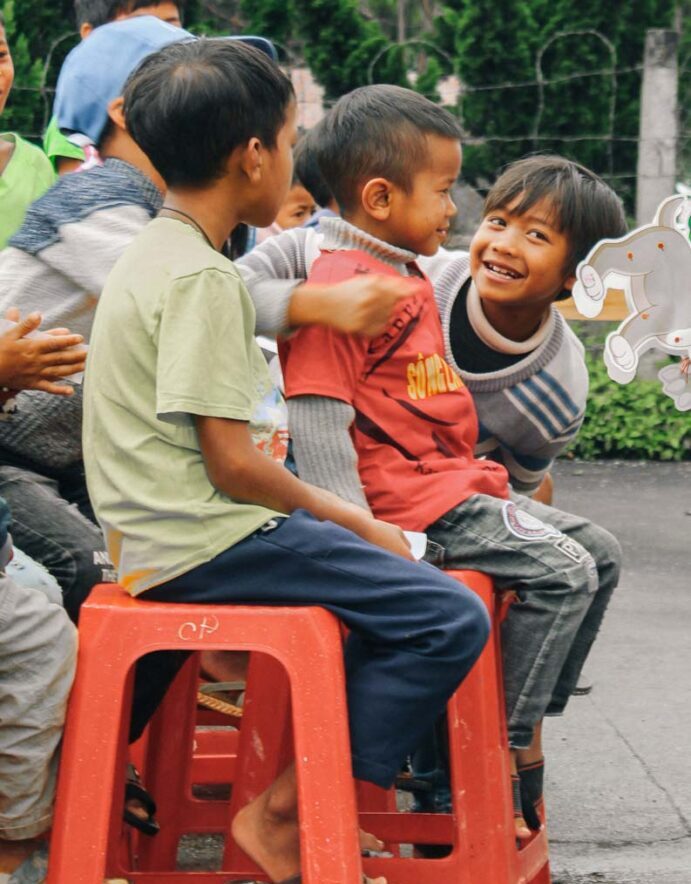 As for the preparation team, the children in the village also participated in assembling lanterns for the event. Little did the kids know the lanterns that they were passionately assembling will be gifts for their own enthusiasm. For the children in remote areas, these colorful lanterns also bring special joy to them. Surely that they were so eager and lost in this joyfulness that they forgot their lunch and ignored that it was raining heavier by time. When we returned from lunchtime, they were still peeking out under the porch of the cultural house, perhaps they were afraid that if they left, their joys would disappear.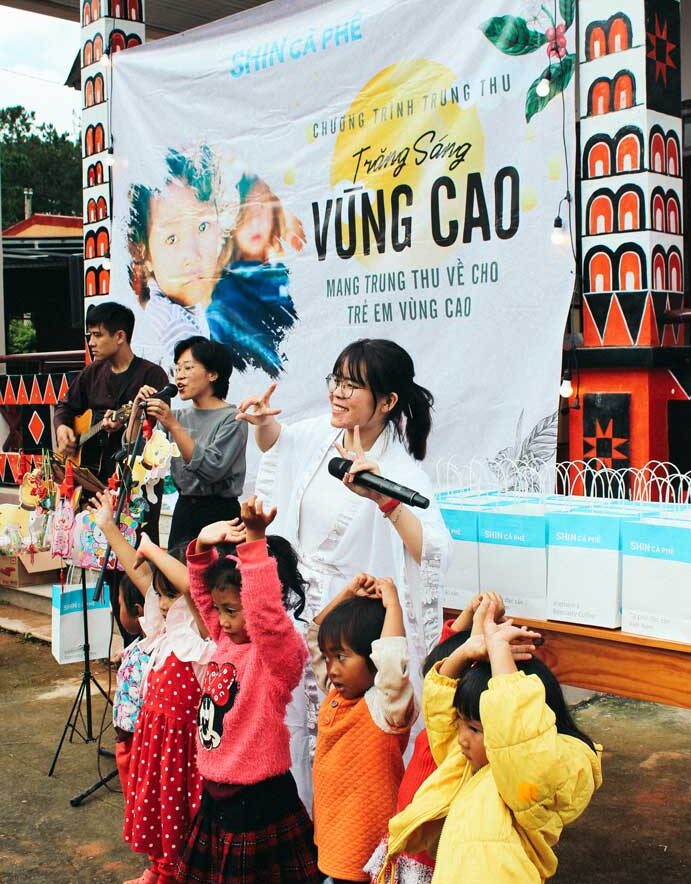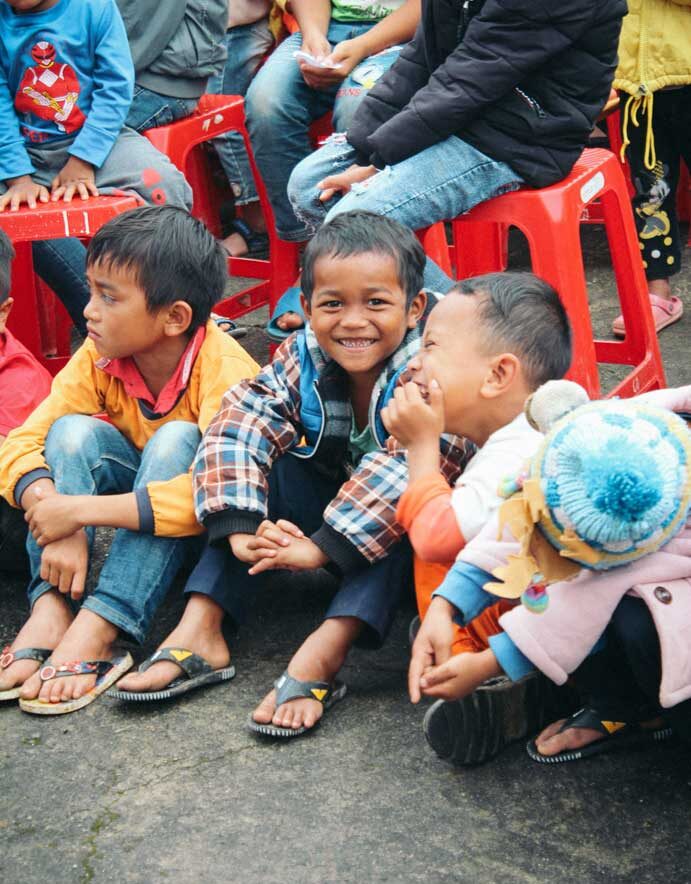 Afternoon Event
The afternoon gradually arrived, the stage was ready. We were lucky to be able to have the show outdoor thanks to the weather's support and we could welcome more people including elders, women and children to come to the show. Amongst the music, applauses, storytelling, the children's eyes shone with happiness and excitement. While the music night was going on, we had some time to walk around the village, see the beauty of this community with long river and high mountains around, it turned out that this was the reason the place was called K'Long K ' Lanh, which in the local language means a river. We stopped by a few local restaurants, drank a glass of upland sugarcane juice, bought some cakes and had a small conversation with villagers. "The village will be very lucky today," happily said one of the local grocery store owners. That might be true! Since the pandemic happened, tourism in the area had decreased dramatically and it affected negatively the local people.
A smile is what we desire
We do not hope to bring wealth to people in such charitable trips, because we understand that giving little gifts or donating a little money does not help the locality's sustainable development. What we want to do is more than that and every single day we are still trying to reach that sustainable development definition of our dream. During these short trips, we just hope to bring a bit of music, a bit of laughter, a bit of connection and sharing between urban and rural area and a bit of positive energy to the children's smiling eyes, to let the parents and the grandparents take a bit of time to sit down and temporarily forget about their daily anxiety and enjoy the warmth that young people like us bring to them by all our heart."
La Touche believes in the sustainable growth of society and businesses, know more about our goals and values here.